Huszka, Collector and Sketch Artist
14/Apr/2005 - 5/Mar/2006
This year marks the one hundred fiftieth anniversary of the birth of drawing teacher, writer, and researcher of Hungarian folk ornamentation József Huszka (1854-1934). During the 1880s and 1890s, Huszka published a number of works that sought to draw a parallel between Hungarian medieval and early Renaissance art and the ornamentation displayed by Hungarian folk art, claiming that both were of Eastern origin and specifically related to the decorative styles of Persia and India. His work exerted a profound effect on contemporary movements in the applied arts and architecture that sought to adopt a distinctly Hungarian approach. Although his Romantic worldview has consistently inspired the public at large, professional ethnographers have rejected his views and questioned his theories regarding the origins of folk art.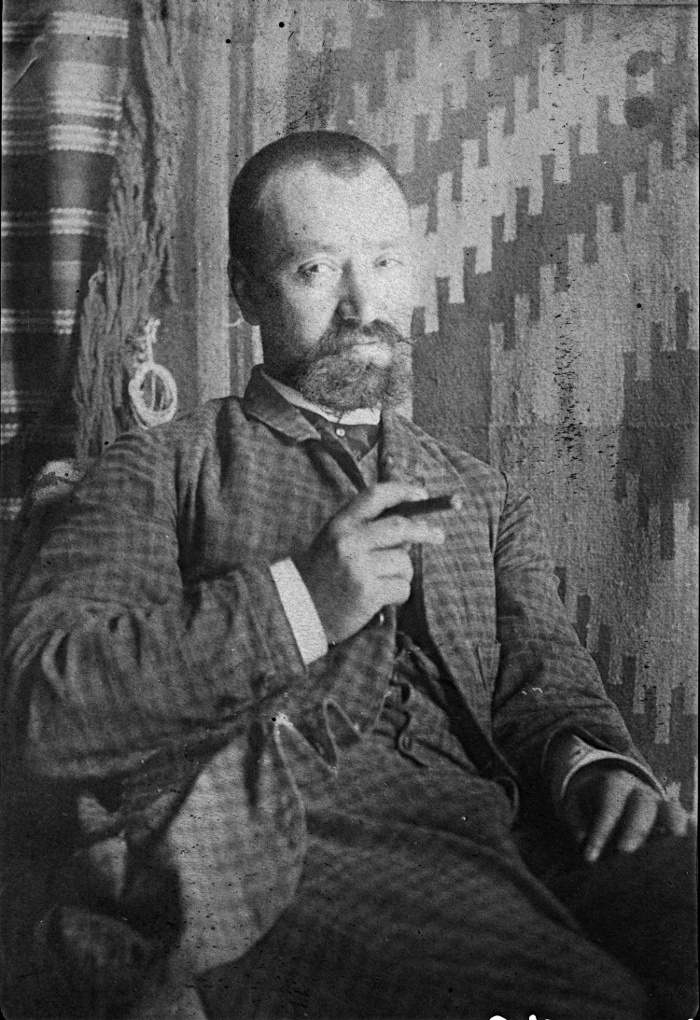 The exhibition presents József Huszka as one of the first discoverers of Hungarian folk art, exploring his collecting and documentary work through a number of drawings, collected objects, and photographs preserved in the Museum of Ethnography. The variety of the material on display serves to demonstrate the multiplicity of techniques, complex methods, and aesthetic quality that define his work. The objects in question were either collected or visually captured on site, with decorative elements later preserved in detailed sketches, each one used over and over again. Most of the several thousand drawings and 250 photographs in the museum's possession date to the 1880s. Huszka travelled from community to community in areas such as Transylvania, North Hungary, and the Great Plain, researching and documenting various objects of Hungarian folk art (carved Székely entrance gates, ceramic objects, embroidery, and painted furniture) and ecclesiastical art (ecclesiastical embroidery, church furnishings, and wall murals) as he went. In addition to research done in the field, Huszka worked from the material available from national museums and private collections. Not only his graphic work and photography, but also the objects he collected have proved to be of enduring significance, including the textile samples and ceramics the Museum of Ethnography acquired from his estate in 1934. Among Huszka's lasting contributions to ethnography are his collections of certain types of objects, including Székely woven rugs and pattern books used by 19th century furriers.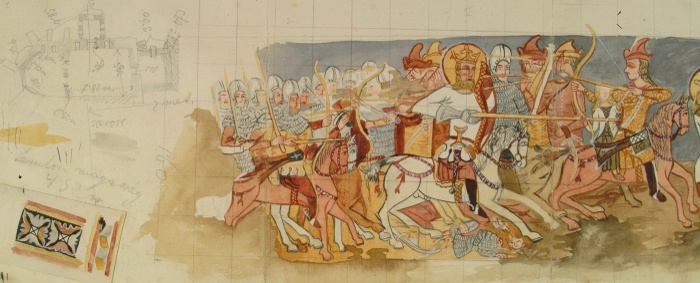 In reconstructing the research and fieldwork of József Huszka, the Museum of Ethnography seeks not to rehabilitate his theories, which stand in opposition to those of later ethnographers, but to illuminate through his example the process by which interest in peasant material culture and rural life was rekindled during the final three decades of the 19th century along boundaries marked out by the concepts of beauty, taste, and style.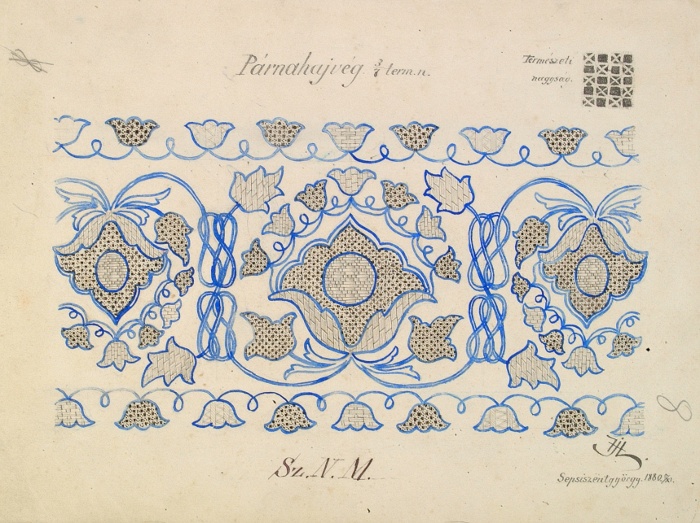 Huszka's age strove primarily to recover and explore objects, works of art, handicrafts, and decorative elements, and in this Huszka's activity was of no small significance. And what greater proof of this than that the objects he collected or captured should become a source of fascination for a new generation of visitors?
Head curator: Zoltán Fejős
Curators: Tímea Bata, Mónika Lackner, Zsuzsa Tasnádi