Beyond the Body
Photos on Exotic Sports from All Over the World by Tomasz Gudzowaty
30/Sep/2011 - 30/Oct/2011
Tomasz Gudzowaty was born in 1971. He obtained a degree in law at the University of Warsaw. Among his interests are humanistic photography and the classic form of the black and white photo-essay. He began with nature photography and then turned to social documentary and for the last few years he has been focussing on sports photography. He is particularly interested in non-commercial sports, and also those that are not present in the media, sports that are exotic, atypical or somehow outside the mainstream.
His photos have been published in Max Magazine, L'Equipe, The Guardian, Newsweek, Forbes, Time, Reponses Photo, Sportsweek, and British Journal of Photography; he is also the author of several albums. He is a multiple winner of the most important photography contests, among others the World Press Photo, Pictures of the Year, NPPA Best of Photojournalism. He cooperates with Fcus Fotoagentur in Hamburg and Warsaw's Yours Gallery.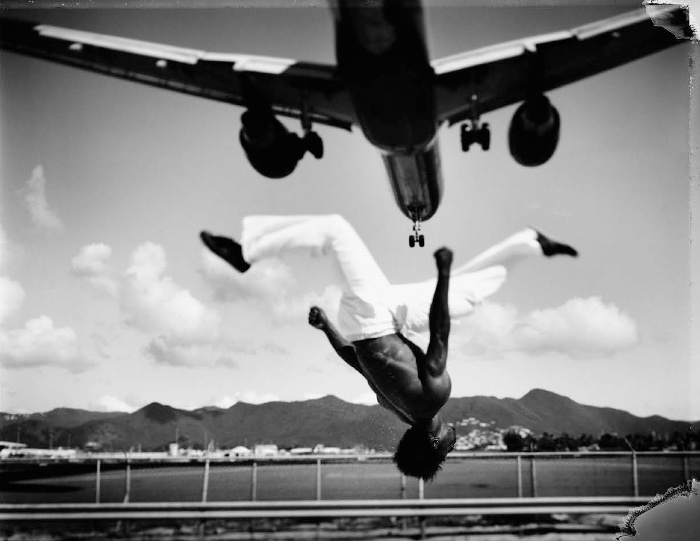 Tomasz GodzowatySports Features. New works 2008-2010 continues the successful exhibition series related to a big photo project by Tomasz Gudzowaty. The whole Project consists of forty essays, dedicated to different sport disciplines, mainly ethnic and traditional, but also to the ones belonging to the modern, urban culture. The common element of all is the perspective of the sport - seen as an activity, both physical and spiritual, influencing human life and social environment, and very often expressed at the ritually-religious level. In the world dominated by media, where the major and often the only measured value is the popularity and the financial success, Tomasz Gudzowaty reveals unknown sides of the sport, and new ways of visual interpretation.
The first Sports Feature exhibit traveled to several cities in Europe in 2007 through 2010. The present exhibition showcases pictures from the recent essays by Tomasz Gudzowaty, many of them awarded in World Press Photo, Pictures of the Year and Best of Photojournalism contests. As a supplement, we offer a special edition of the magazine 'Yours Portfolio', including pictures from nine earlier essays completed in 2002-2007.