City of Cyclists
14/Apr/2014 - 28/Sep/2014
Budapest bike enthusiasts are probably aware that this is not the first time such a project has cropped up at the Museum of Ethnography. In recent years, the museum has engaged in a variety of bicycle-related endeavours - including bicycling calendars, special tours and programs for various cycling events, a bicycle photography workshop, and other programs on various scales - in an effort to promote the cause of cycling in the capital city. City of Cyclists: Szabadka (Subotica) - Budapest explores the role of a familiar object, the bicycle, as used primarily in the urban settings of Subotica and Budapest, while simultaneously seeking answers to a variety of social questions.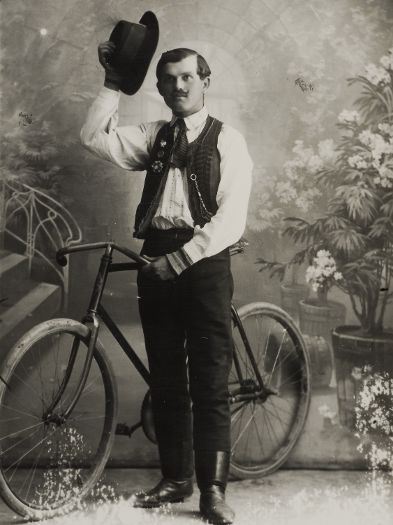 Beyond its treatment of the historical issues, the exhibition offers insight into how a vehicle so firmly fixed in the realm of the mundane can have emerged as a symbol for such a wide variety of communities and subcultures. City of Cyclists - Historical, Ethnographic, and Artistic Aspects of the Bicycle in Szabadka (Subotica) an exhibition that explores the culture of cycling in city of Szabadka (Subotica) in northern Serbia, was originally shown at the Subotica City Museum in 2011 after which it was taken on a tour of several other venues in Serbia.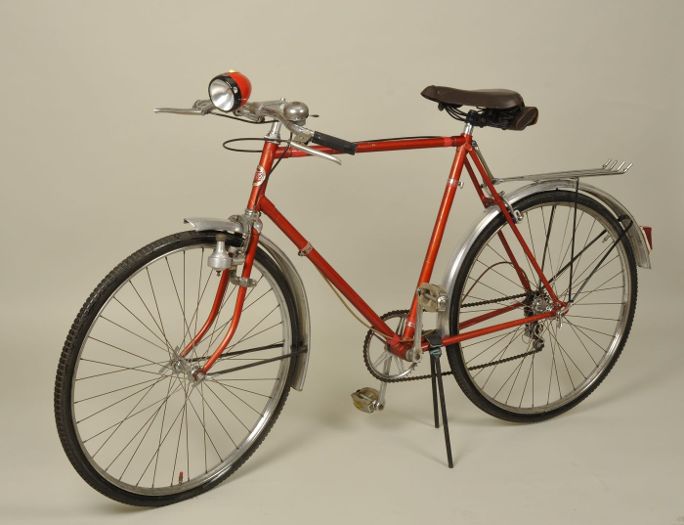 The displays for this exhibition at the Museum of Ethnography comprise bicycle-related material from each of the two cities in the title: added to our adaptation of the Subotica exhibition is a similarly arranged body of material on the same theme from the city of Budapest. Together, these two distinct, yet inseparable exhibitions seek to explore and popularise the topic of the bicycle, a defining feature of urban life that, to the two populations in question, represented not only a means of transportation, but also an agent in mobilising masses and shaping identity.

The sections dealing with the city of Budapest were assembled with the aid of partner institutions, sister organisations, clubs, workshops, and private persons.
Curators: Mirko Grlica, Olga K. Ninkov, Judit Raffai (Szabadka/Subotica) - György Máté (Budapest)