Still lives in the Szekler Partium
Researchers on Field
5/Mar/2014 - 7/Sep/2014
A new series, titled Researchers on Field, is launched by the Museum of Ethnography presenting the different fieldworks of the museum's curators, these methodology and outcomes.
The present exhibit offers a glimpse into an architectural-ethnographical fieldwork led by the architect Csaba Csajbók since 2004. It partly shows the architectural environment of the inhabitants of the Szekler Partium through the drafts and drawing of the architects, partly shows the life of the people dwell in these homes through the photographs of Hanga Gebauer, curator in the Museum of Ethnography.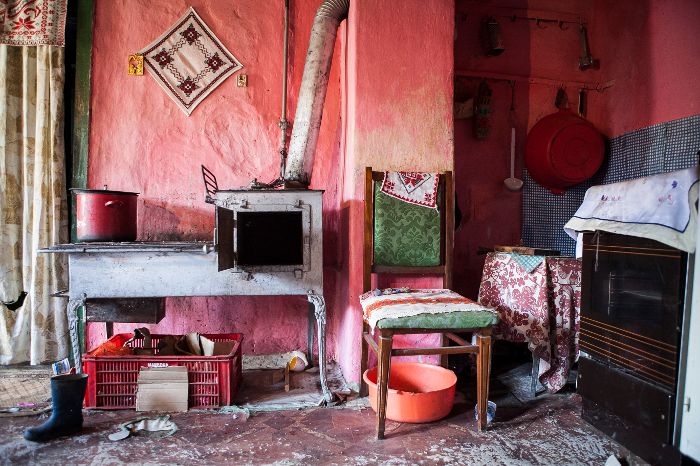 Szekler Partium that is a less researched part of Transylvania is located north of Sighisoara (Romania) between the rivers Târnava Mică and Târnava Mare and includes 15 villages. There are only five artefacts and less than a dozen of manuscripts kept in the Museum of Ethnography from this region therefore it is important to research this unknown area and preserve its values. Our plan is to present the folk architecture and ethnography of the whole Szekler Partium within a few years. The drafts and drawing on show reveal the proportion system and ornaments of folk architecture developed during the centuries, while the photos take the visitors into the personal locations and explore the relationship between the dwellings, its furniture, objects and their owners.
Curator: Hanga Gebauer