History of the building
The building in which the Museum of Ethnography is now housed was originally built by Alajos Hauszmann (1847-1926) for the Ministry of Justice. As such, its grand style and richly ornamented interior reflect the majestic and powerful place Hungary's government occupied in Europe at the time. Sitting opposite the Parliament in Kossuth tér, its grand, stone-clad facade is ornamented with columns and statuary, and above, with a three-horse chariot holding the figure of the guiding spirit of the enlightenment.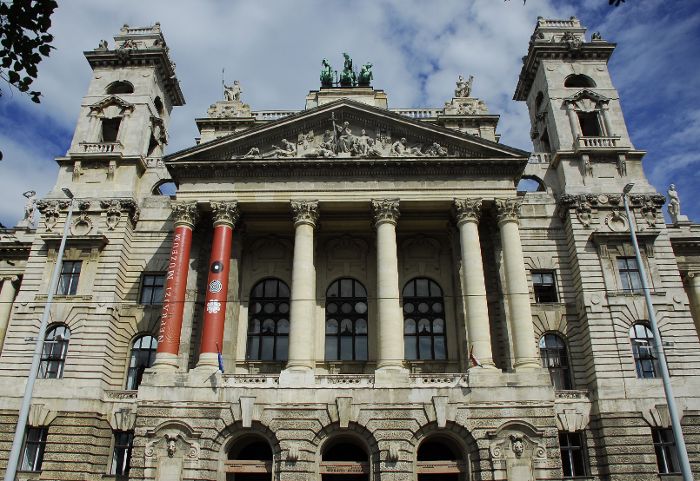 Once through the dimly lit, restrained foyer, however, visitors find themselves amidst the splendour of the main hall. Grand staircases, classical columns of multi-coloured marble, stucco and gilt decorations and a huge ceiling fresco make the importance of this building and its original function clear.
After World War II, damages to the building were repaired and the entire palatial construction renovated by the architect Elemér Csánk. In 1950 the Institute of the Hungarian Labour Movement moved into the building. Later, in April 1957, it was occupied by the Institute of Party History and the Hungarian National Gallery. The Museum of Ethnography moved in in 1973.