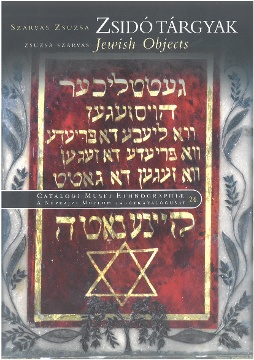 Jewish Objects
Catalogi Musei Ethnographiae 24.
Néprajzi Múzeum, Budapest, 2017. 160 p.
Bilingual (Hungarian- English)
4,500 Ft
It has been the task of this volume to seek out and identify such material: to scour the museum's holdings for Jewish objects from both Hungary, and abroad, to unearth whatever information on them is still to be found, and to present the results as one of the Museum's ongoing series of artefact catalogues. Accordingly, this publication, which focuses on individual objects, explores the peculiarities of the museum's "Jewish collection," discussing the history of the holdings in question and attempting to place them within the context of the Museum's collection as a whole.